Andrey E. Kunilsky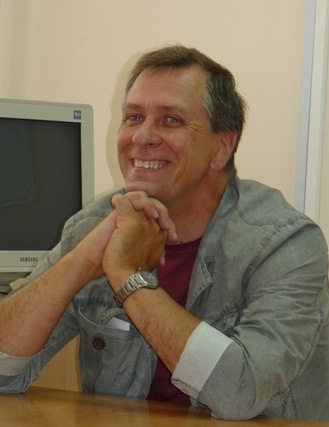 Andrey E. Kunilsky, Doctor of Philological Sciences, Full professor, author of researches on Russian Literature poetics and the creative work of Dostoevsky, executive editor of Humanities and Social Sciences series as part of the academic journal "Bulletin of Petrozavodsk State University". Research fields: the 19th-century Russian Literature, the Christian tradition in Russian literature, the poetics of F.Dostoevsky.
Selected publications
Kunilsky А. Е., Kunilsky D. А. Slavophile critical view of Pushkin: manual for students of Philological faculties. — Petrozavodsk : PetrSU publ., 2014. — 45 p.
The concept of «Life» in the 19th-century Russian literature// Proceedings of Petrozavodsk State University. Series: The Humanities and Social Science. — 2012. № 3 (124). — Pp. 64—67.
The theme of life in the works of Gogol and Dostoevsky// Dostoevsky and Modern age: The 24th International Readings in Old Russian Culture Proceedings of 2009. — Velikiy Novgorod: Vikont, 2010. — Pp. 173—177.
V.M. Zhukovsky's personality and creative work in F.M. Dostoevsky's novel "The Idiot" // Bulletin of the Immanuel Kant Baltic federal University. — 2008. — № 8. — Pp. 68—71.
Dostoevsky's laugh: is Bakhtin right?// Knowledge. Comprehension. Competence. — 2007. — № 4. — Pp. 148—154.
«The face of the Earth and the eternal truth»: The perception of the world and the hero's image in F.M. Dostoevsky's works. — Petrozavodsk: PetrSU publ., 2006. — 302 p.
The «Laugh and Christianity» problem in the novel «The Brothers Karamazov» by Dostoevsky// The problems of Historical Poetics. Petrozavodsk. PetrSu publ., 1994. Issue 3: Gospel text in Russian Literature of the 18th -20st Centuries: Quotation, Reminiscence, Motif, Plot, Genre. — Issue. 1. — Pp. 192—200.
Laugh in the world of Dostoevsky: a guide to a special course of study. — Petrozavodsk: PetrSU publ., 1994. — 87 p.
The principle of «descending» in Dostoevsky's poetics: (novel «The Idiot»)// Genre and Composition of a literary work: Interuniversity collection of works — Petrozavodsk, 1983. — Pp. 28—52.